Day 2 :
Keynote Forum
Osaka University Graduate School of Medicine, Japan
Time : 09:30-10:15

Biography:
Hiroko Watanabe has her expertise in evaluation and passion in improving the women's health and wellbeing. She has experience of working as a midwife for 8 years at University hospital in Tokyo, Japan. Her areas of research interest are nutritional education among reproductive-age women, and weight and nutritional management during pregnancy.
Abstract:
The diagnosis rate of gestational diabetes mellitus (GDM) is estimated to increase four-fold in Japan according to revised criteria put out in 2010. Women with a high pre-pregnancy body mass index (BMI) and inadequate nutritional status are more likely to be at a greater risk for the development of GDM. The purpose of the study was to evaluate the nutritional status of GDM women at the time of diagnosis.
Methodology: A cross-sectional study was conducted in 2012 in Japan of 44 GDM women and 169 non-GDM women in the second trimester. Dietary habits during the last month of gestation were assessed with a self-administered dietary history questionnaire. GDM was diagnosed by a 75-g oral glucose tolerance test, which was performed around gestational week 24. The diagnostic criteria of the GDM test followed the guidelines set forth by the International Association of Diabetes and Pregnancy Study Groups.
Findings: The prevalence of pre-pregnancy BMI was significantly higher in the GDM women than in the non-GDM women (p<0.001). The median total energy intake was significantly lower in the GDM women compared to that of the non-GDM women (p<0.001). However, the percentage of energy from total fat was significantly higher (p<0.01) and the percentage of energy from total carbohydrates was significantly lower (p<0.05) in the GDM women than in the non-GDM women. The amounts of fiver were significantly lower (p<0.05) in the GDM women than in the non-GDM women.
Dietary fat intake may be causally related to the incidence of GDM in reproductive-age women. They should be encouraged to eat a well-balanced diet both before and during pregnancy.
Keynote Forum
University of Koblence-Landau, Germany
Time : 10:15-11:00

Biography:
Abstract:
Statement of the Problem: The Research purpose is the question - asked by the German-Japanese Society for Social Sciences, Germany (2018) - how democracy could be improved. Is there a chance to strengthen democracy by promoting the health of the population (F.W. Schwartz, 2015)? Important are tree questions: how to strengthen the system of health, how to promote the awareness of health and how to come from health as a thinking way to well-being as a living way (R.A. Mall, 2015) Are there facts which are showing these structures and processes in the context of the German History of Public Health?
Methodology & Theoretical Orientation: A qualitative research with analysis of the literature and phenomenological observations: the WHO definition of health and 38 aims of health could explain the strengthening of the health system and awareness, focusing in the concept of resilience and salutogenese (A. Antonovsky, 1997).
Findings:
The history of Public Health started in Germany in the 19th century with the development of social medicine and social rights. It has been interrupted by the destroying fascism (1933-1945) with race medicine, euthanasia and the power of Authoritarian personalities (T. Adorno, 1973). Since the 80th there is a new creativity in Public Health, supported by universities and politics, realized as health economics, health psychology, health sociology, health management, especially occupational, and a conciousness of the need of democracy to be buildup by fit people. Modern Public Health is an important concept for the social construction of health and the protection of democracy.
Maternal, Infant, and Child Health | Social Determinants of Health | Primary Health Care | Globalization and Health | Adolescent Health | Epidemiology | Others
Session Introduction
National Institute of Public Health, Japan
Time : 11:20-11:50

Biography:
Tomoko Tachibana has her expertise in research and passion in improving the health and wellbeing. Her research on regional models for progressing toward establishment of a "Disability Registry," using the Clinical Efficacy Database creates new pathways for improving health and welfare policies for PDs. She has been building this model over years of experience in clinical medicine, research, evaluation, teaching and administration in hospitals, public health centers and an education institution. For supporting independent decision-making and activities by PDs, and putting into practice evidence-based health and welfare policies for them, she has been advancing research to promote accumulation and utilization of epidemiological evidence data which are needed for policy evaluation, cooperation between medicine and welfare, etc. The National Institute of Public Health, whose mission is to carry out human resources development and to conduct research in public health, was established in 2002, integrating The (former) N IPH, etc.
Abstract:
Objectives: To identify issues arising in information infrastructure development towards improving information accessibility, that is, regardless of whether they have a disability or not, can easily obtain and use information necessary for everyone in a care-centered society. Methods: We conducted a symposium entitled "Building bridges in support of communication" during the course of the Comprehensive Research Project on Disabled Persons Policy. This symposium dealt with research related to effective support methods for information assurance among persons with communication difficulties, and through speeches and discussion, issues related to the improvement of regional information accessibility were identified. Results: These issues could be organized into the following themes: the "need for a revolution in awareness toward 'the main concerned parties' and for greater public awareness, including among health care workers and providers of health and welfare nursing services, of the various disability support services available to regional residents"; the "need for surveys and information on the views of the concerned parties"; "the promotion of sharing of pioneering approaches among local government authorities through construction of information sites"; and "the promotion of the construction of an integrated support system based on reasonable, efficient, and effective 'equipment', 'people', and 'software'."
Considerations: To promote the disability health and welfare policy, we have conducted research aimed at re-evaluating these policies from the perspective of trauma prognosis, in recent years. Considering the policy trends in recent years involving regional health care, medical treatment, welfare, and nursing for disabled persons, evidence-based disability health and welfare policy should be promoted for improving information accessibility. To achieve this goal, this article proposes the construction of a disability registry database, from the perspective of "clinical efficacy information," which is the patient information related to the diagnosis, treatment process, treatment efficacy, etc. of patients examined and/or treated at all medical institutions in Japan
National Institute of Public Health, Japan
Time : 11:50-12:20

Biography:
Hiroshi Mizushima has his expertise in medical informatics, computer science, public health informatics, molecular biology, etc. He has graduated from University of Tokyo, Faculty of Pharmaceutical Science in 1983 and obtained his PhD in 1988 at University of Tokyo. He has established Cancer Information Service and Cancer Information Network at National Cancer Center and became Professor of Medical Omics Informatics at Tokyo Medical and Dental University in 2009. He moved to National Institute of Public Health (NIPH) in 2011 and became Director of Center for Public Health Informatics at NIPH in 2017. He is currently the President of Japan IT-Healthcare Association and others.
Abstract:
A new legal structure for rare disease (nambyo) has been established in Japan in 2015, after 42 years of measures of nambyo. We have been accumulating registry for nambyo from 2003, however, as it was based on paper registration, quality was not enough. We made a prototype system for online registry used for nambyo reimbursement application. We first categorized all disease, and made standard data sets. Our new registry system will be based under ISO13606 which is a medical international standard. Authorized doctors can put in data on Line by the new system, which has data cleaning filter for accurate data entry. Patients will be supported their medical expense by authorization by this system, so the registry will be efficient. We also made Offline registry system, in case of lacking online access due to security at hospitals. As this system for nambyo was also used for pediatric rare disease registry, it was the good example for broad range of diseases. We were asked to make a guideline for Patient registries as a government funded project in 2016. We compared PARENT which is a European project and AHRQ which is an American guideline for patient registries. There is currently no international guideline or standard for patient registry, however, to perform patient research or integrate worldwide information, which is important in the field of rare disease. We are also trying to integrate patient reported outcomes data using patient portals. It is very important to get patient database for evidence based public health and precision public health.
Griffith University, Australia
Time : 12:20-12:50

Biography:
Frances O'Callaghan is a Health Psychologist in the School of Applied Psychology in Griffith University. Her research focuses on psychosocial influences on health and illness, sleep disorders and fetal alcohol spectrum disorders.
Abstract:
Statement of the Problem: Poor sleep quality and excessive daytime sleepiness are positively associated with common mental disorders such as depression, anxiety and somatoform disorders, as well as lapses in concentration and daytime tiredness. These relationships are complicated among university students who have high caffeine consumption and high stress, both of which affect sleep quality.
Methodology & Theoretical Orientation: This was a quantitative study involving 175 full-time university students from 17 to 25 years (mean=19.43, SD=2.06). Students completed an online questionnaire about their sleep quality, daytime functioning, caffeine consumption and recent level of stress symptomatology.
Findings: Poor quality sleep was associated with diminished daytime functioning. Increased caffeine consumption influenced daytime functioning by lowering the quality of an individual's sleep. However, the relationship between quantity of caffeine consumption and sleep was dependent on the time of day the caffeinated beverages were consumed. Increased stress was related to both reduced sleep quality and reduced daytime functioning.
Conclusion: The findings highlight the implications for daytime functioning of university students not getting sufficient quality sleep, and the role of lifestyle factors pertaining to caffeine use and stress.
Dongguk University College of Medicine, South Korea

Biography:

Dr. Kim has enthusiasm and expertise in public health. He is actively participating in community health promotion activities and has atopy and asthma education information center. He is evaluating the quality of life of children with allergies and is trying to provide a basis for health promotion school for allergic diseases
Abstract:
The EuroQol Group developed the EQ-5D-Y, a child-friendly version of the EQ-5D to be used with children and adolescents. This study aimed to comparison of health-related quality of life of elementary school students according to allergy symptoms using of the EQ-5D-Y. The subjects of the study were recruited by convenience sampling from 10 primary schools in Gyungbuk, South Korea. We sent informing newsletter to the students' families. The EQ-5D-Y was self-administered in the sample population and demographic and health information were collected from the subjects' parents or guardians. In order to explore the construct validity of the EQ-5D-Y, the difference in the percentage of respondents reporting problems by prevalence of allergic symptoms (wheezing, runny or blocked nose, and itchy rash) in the past 12 months. In addition, the difference in the percentage of respondents reporting problems and EQ-VAS score depending on the number of allergic symptoms were examined. Total 2,494 questionnaire were collected. Missing response was 24 (0.96%) on the EQ-5D-Y and 187 (7.5%) on the VAS. Proportion of reported problem ranged from 2.3% on the mobility to 9.8% on the having pain or discomfort dimension. Group with wheezing, rhinorrhea or nasal stiffness, and itching rash were showed significantly higher problem reporting proportion in most EQ-5D-Y dimensions than healthy group without each symptom. As the number of symptoms increase, Percentage of respondent reporting problems were increased and the VAS score decreased.
United Arab Emirates University, UAE

Biography:
Moien Khan is a practicing family physician trained in United Kingdom and moved to United Arab Emirates in 2013. He has done his masters in management of diabetes mellitus and also holds a masters in Health economics, policy and Management from London school of Economics and Political Science, United Kingdom. He is passionate about management of Type 2 Diabetes and its complications. His research areas includes looking at the burden of diabetes mellitus and its complications.
Abstract:
Chronic Kidney disease is an increasing cause of morbidity and mortality in United Arab Emirates. End stage renal disease is an important public health problem in United Arab Emirates .Multiple metabolic factors contribute to chronic kidney disease. There has been a rising trend in the rate of chronic kidney disease.
Data was collected and analyzed from http://www.healthdata.org. For chronic kidney disease, the crude DALYs rate per 100 000 increased from 354.7 95 in 2010 95% uncertainty Interval (UI) (456.92-265.91) in 2010 to 432.70 in 2015 ,95% uncertainty interval (UI) (586.47- 305.75). During the time period 2010–2015, the total DALY's of chronic kidney disease increased by 121.98 % compared with a 94.26% increase in the rest of the world. The study shows a high burden of chronic kidney disease in United Arab Emirates attributed to multiple risk factors. This has attributed to an increase in overall DALY's.
The findings call for prioritizing and incorporating programs to control and prevent risk factors such as diabetes mellitus and hypertension .Also it calls to implement awareness among the population and clinicians, with strategies to strengthen evidence based management in primary care.
Seoul National University College of Medicine

Biography:
Hoon Kim specializes in reproductive endocrinology and has particular interest in the field of infertility, menopause, endometriosis, polycystic ovarian syndrome, and adolescent gynecology. He had served as a Secretary General to the Korean Society of Assistant Reproduction and the Korean Society of Contraception and Reproductive Health. Dr. Kim is also a member of numerous medical societies.
Abstract:
We aimed to evaluate the dietary factors affecting metabolic syndrome (MetS) in Korean postmenopausal women from the population-based study.
This cross-sectional study was based on nationwide representative survey data from the Korean National Health and Nutrition Examination Survey (KNHANES) 2008. A total of 751 postmenopausal women (mean age 64.8 years) were included from the KNHANES 2008. The KNHANES has been conducted periodically since 1998 and is composed of data from the civilian, non-institutionalized population of the Republic of Korea using a stratified, multi-stage sampling with a probability proportional to size. The sampling frame was based on the 2005 population and housing census in Korea. MetS was identified according to the new criteria from a joint scientific statement endorsed by major organizations including National Heart, Lung, and Blood Institute. The food frequency questionnaire (FFQ) was used to evaluate dietary intakes.
Overall, a total of 342 participants (45.5%) were diagnosed as having MetS. The intake of energy, carbohydrate, protein, fat, soda, coffee, calcium, vitamin A, carotene, retinol, thiamine, riboflavin, niacin and vitamin C was assessed according to the status of MetS. The β-carotene intake was significantly lower in participants with MetS compared with those who not having MetS (2776.4 ug vs 3537.7 ug, P=0.03). Additionally, the group with lower β-carotene intake (less than 2000 ug/day) has 1.14 times higher odds for MetS, but the statistical significance was modest (P=0.07). The number of MetS components was not associated with the intake of β-carotene after adjustment for potential confounders including age, years since menopause, body mass index.
Considering the β-carotene contribution in antioxidant protection, it is suggested that great attention be given to the dietary pattern in patients with MetS. In conclusion, the intake of β-carotene was associated with MetS in Korean postmenopausal women, and further investigation is needed for the pathophysiologic mechanism.
Kagoshima University, Japan

Biography:
Rehnuma Haque is a third year doctoral student under Department of Human Ecology in Kagoshima University. Her research focuses on reproductive and child environmental health. She is interested to understand the basic information necessary to identify major routes of exposure to environmental toxicants such as pesticides with detrimental effects on child bearing aged women and also the toxicological impact of environmental chemical compounds on children in different stages of developmental milestone. She hopes that this research will help protect developing children from environmental health hazards and promote a healthy adulthood. Prior to joining doctoral course, she was a research physician in enteric vaccine unit at the International Choleral and Diarrheoal Disease Research Centre, Bangladesh (icddr,b), an international research organization which aims to harness the power of high-quality research in Bangladesh. She is a medical graduate and earned MPH in reproductive and child health from Bangladesh.
Abstract:
This research was conducted to identify and reduce human exposure to DDT, especially women of reproductive age in Bangladesh, and determine a relation between the DDT exposure levels in serum and major food items.
DDT is a persistent, lipophilic chemical that is known to accumulate in human tissues. Exposure to these chemical has been linked to reproductive health effects, cancer, and impaired growth and development of children. Primary routes exposure to DDT are through diet, breastfeeding, and placental transfer. DDT has significant potential to bio accumulate in the food chain and living organisms due to its persistence, and is a major public health concern, especially in areas prone to malaria.
In Bangladesh, the utilization of DDT as a pesticide in agriculture to increase crop production can be traced back to the mid-1950s. DDT products have been mostly used chemicals for public health, particularly for mosquito eradication program, started in 1965, as indoor residual spray (IRS) which was supplied by the World Health Organization. In early 1980s DDT was prohibited for agricultural purposes. Around 1992/93, all usages of DDT products were banned in every sector. Currently, they are used only if a detrimental outbreak occurs in certain focal areas.
In this study several POPs (DDTs, PCBs, Chlordanes, HCHs, HCBs, and PeCBs) were quantified. Among them DDTs showed the highest concentration. It was followed by PCB > PeCBs, > HxCBs. Furthermore, meat and fish exhibited higher concentrations of DDT and its metabolites (DDTs: p, p'-DDT, p, p'-DDD, and p, p'-DDE). However, only p, p′-DDE was detected in the serum samples. Statistical results suggested that consumption of meat such as beef and mutton may contribute to higher serum levels of p, p′-DDE.
Korea National Rehabilitation Research Institute, South Korea

Biography:
Seung Hee Ho is presently working as the Department of Rehabilitation Standard & Policy, Korea National Rehabilitation Research Institute, Korea.
Abstract:
Aim & Objectives: Physical disabilities, caused by accidents, congenital, genetic disorder, and serious illness, affect function and mobility that result in activity limitation, mental health problems and losing self-management, which may lead to chronic disease. The purpose of this study was to investigate the factors related with health behaviours and mental health in chronic disease focused on hypertension, diabetes and obesity for people with physical disabilities (PWPD).
Methods: Prospective cohort study
Subjects: Adults (40-69 years) in Seoul with physical disability enrolled in Korean Disabled Registration System (n = 212)
Clinical examination: Height, weight and blood test were assessed. Questionnaire: Demographics and health related factors (health behaviours, and mental health) were examined by face-to-face interview. Data analysis: Baseline 1st 2nd year cross-sectional data used and frequency of all subjects and comparison between groups using the Chi-square test and Logistic regression (SPSS 20.0). Related research results: Prevalence of hypertension 41.1%, diabetes 19.6% and obesity 32.0% in non-disabled people (2013 Korea National Health and Nutrition Examination Survey among responded non-disability over 19 year)
Conclusion: Our findings suggest that 1) PWPD has a higher prevalence of hypertension, diabetes and obesity than non- disabled people. 2) Health behaviour factors and mental health are associated with chronic disease such as diabetes and obesity. Limitation and Further studies: Sample size was small to detect a significant difference due to community-based voluntary participation. Further studies are needed to identify risk factors for occurrence of chronic diseases, and expected to be a foundation for health policy for PWPD.
University of Fukui, Japan

Biography:
Mika Hasegawa is a Professor of Community Health Nursing at University of Fukui, Faculty of Medicine, School of Nursing. Her current focus is domestic violence and organizing participatory community health programs. Her recent research was on the effectiveness of domestic violence prevention education for university students. She is a director of victim's support group in Fukui prefecture. She is also involved in several community partnerships supporting domestic violence victims.
Abstract:
To clarify the relationship between the awareness of psychological violence committed by those in relationships with university students and students' attitudes toward love.
A self-administered questionnaire survey was distrusted among 232 students at University Z in Japan. The survey contents included their awareness regarding psychological violence from romantic partners (10 items) and their attitudes toward love (24 items). Toward love scale is composed of six subscales: Eros (passionate and aesthetic love), Agape (altruistic love), Mania (manic and obsessive love), Storge (fraternal love), Ludus (fun and playful love), Pragma (practical love). The relationship between awareness of psychological violence and attitudes toward love was examined using Fisher's exact test.
Of the 232 students, valid responses were obtained from 151 students, 90.1% were women and 9.9% were men, with a mean age of 20.3 years (SD 1.2).
Regarding the relationship between the awareness of violence committed by romantic partners and attitudes toward love, those students in the Agape group were found to have significantly higher rates of 'not violent' responses than those in other attitude groups for two items: 'He/she shouts loudly and swears at me.' (p =.026); 'He/she threatens me by thrusting a knife or other objects toward me.' (p =.008). The Mania group was also found to have a significantly higher rate of a 'not violent' response for 'He/she threatens me by thrusting a knife or other objects toward me.' (p =.024) in comparison with other attitudes groups.
The study findings clarified the relationships between attitudes toward love and awareness toward violence. It would be useful to carry out education programs firstly by providing students with opportunities to increase awareness of their own attitudes toward love, and based on this understanding of their own attitudes, help them to increase awareness toward potential violence committed by romantic partners.
Soonchunhyang University, South Korea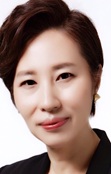 Biography:
So-Young Kim has her expertise in food services. She has been in academia and industry for the last 20 years, pursuing the balance between theory and practice. Her areas of research interests include institutional and commercial food services, food marketing and food culture. Presently, she focuses on promoting healthy food environment and sustainable development in food services.
Abstract:
The prevalence of obesity among adults, who consist mainly of a working population, has grown rapidly and has been highlighted as a major public health concern. Therefore, this study was designed to provide scientific evidence on the effectiveness of worksite-based dietary intervention to reduce obesity among overweight/obese employees. Electronic search was performed using Ovid Medline, Embase, Cochrane Library and CINAHL databases. The keywords used were obesity, nutrition therapy and worksite. The internal validity of the randomized controlled trials (RCTs) was assessed using the Cochrane's Risk of Bias. Meta-analysis of selected studies was performed using Review Manager 5.3. We identified 7 RCTs with 2,854 participants that fitted our inclusion criteria. The effectiveness of dietary interventions was analyzed in terms of changes in weight, body mass index (BMI), total cholesterol and blood pressure. We observed that weight decreased with weighted mean difference (WMD) of -4.37 (95% confidence interval (CI: -6.54 to -2.20), but the effectiveness was statistically significant only in short-term programs <6 months (p=0.001). BMI decreased with WMD of -1.29 (95% CI: -2.88 to 0.29), demonstrating effectiveness, but it was not statistically significant. Total cholesterol decreased with WMD of -5.57 (95% CI: -9.07 to -2.07) mg/dL, demonstrating significant effectiveness (p=0.002). Both systolic (WMD=-4.91 mmHg) and diastolic (-3.12 mmHg) blood pressure decreased, demonstrating effectiveness, but with no statistical significance. In conclusion, study results revealed that dietary intervention programs to treat obesity at worksites demonstrated a modest short-term effect on weight loss and total cholesterol reduction.
Soonchunhyang University, South Korea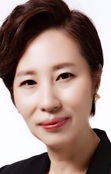 Biography:
So-Young Kim has her expertise in food services. She has been in academia and industry for the last 20 years, pursuing the balance between theory and practice. Her areas of research interests include institutional and commercial food services, food marketing and food culture. Presently, she focuses on promoting healthy food environment and sustainable development in food services.
Abstract:
The market size of the food service industry is expanding globally and the proportion of people eating out of home (OH) on a frequent basis is increasing. Previous studies have suggested that dietary changes due to the increased frequency of eating OH were one of the major contributing factors to an obesogenic environment. Therefore, this study aimed to provide baseline data and insight that can contribute to a policy for promoting healthy eating among Korean make workers by analyzing the nutritional quality of dinner meals eating out of home (OH) versus eating at home (AH). This study was performed on 1,634 Korean male workers aged 19 to 64 years among the total of 15,508 individuals who participated in the 24-hour recall dietary survey through the 6th (2013-2014) Korea National Health and Nutrition Examination Survey. The subjects were classified and analyzed according to the type of dinner they have eaten: Out-of-Home Groups (OHG) (n=659) and At-Home Group (AHG) (n=975). Relatively young male white-collar workers with a higher level of education and income were more likely to eat OH for dinner. The OHG had a higher intake of energy, fat and sodium, but a lower intake of carbohydrate from dinner than the AHG. The contributions of dinner to daily energy and macronutrient intakes, except for carbohydrate, were higher in the OHG. In addition, the OHG was less likely to have dinner meals following a Korean traditional pattern. Overall, the results suggest that nutritional quality of dinner meals eating OH by Korean male workers had more potential problems. Therefore, it should not be overlooked that eating OH is an important arena where strategies for healthier eating can be deployed when establishing worksite health promotion or a national nutrition policy.
Seoul National University, South Korea

Biography:
Jihyun Yoon is a Professor of the Department of Food and Nutrition, Seoul National University, South Korea. She has graduated from Seoul National University, majoring in Food and Nutrition and Business Administration. She has earned her MS from Iowa State University and PhD from Purdue University, USA, specializing foodservice for children. Previously, she has worked as a Program Specialist at the Child Nutrition Division of Texas Education Agency, Austin, USA. Her research topics have included food and nutrition policy and marketing, nutrition support programs for needy children and school lunch system.
Abstract:
The purpose of the study was to examine the current status and trend of lifecycle-based dietary guidelines around the world. The homepage of Food and Agriculture Organization of the United Nations provides information regarding the dietary guidelines of countries around the world. At the time of the study (October 2016), such information of 84 countries were available through the homepage. Information was reviewed with a focus on lifecycle-based dietary guidelines. Only 13 among 84 countries had separate dietary guidelines targeting specific audiences based on lifecycle: Austria, Belgium, Benin, Croatia, Cyprus, Estonia, France, Latvia, Poland, South Africa, Spain, Sweden, and Thailand. Other 11 countries provided some guidelines additional to the general dietary guidelines, depending on lifecycle-based targets: Afghanistan, Australia, Chile, China, Finland, Georgia, Ireland, Italy, Mexico, Sri Lanka and Switzerland. The most commonly targeted audience based on lifecycle were pregnant/lactation women, infants/young children, adolescents and the elderly among the 24 countries. The rest 60 countries had only one set of dietary guidelines targeting the general audience. In case of France, it was noticeable that guidelines were provided for parents or caregivers of children/adolescents and the elderly. None of the countries provided dietary guidelines specifically targeting women of child-bearing age. Australia included-Encourage support and promote breastfeeding as one of the five dietary guidelines for the general public. The study was conducted for providing directions regarding revision of dietary guidelines for Koreans with the Korean government, but the results could be useful for other countries considering developing or revising lifecycle-based dietary guidelines.
World Vision Uganda, Uganda

Biography:
Pascal Byarugaba is a Professional Health and Project Management Specialist with over six years of practical experience in program management, monitoring and evaluation for child survival, maternal and adolescent health, malaria and community health financing. Currently supporting the Butaleja MNCH project as an M&E Officer, his research interest is in the development of strategies aimed at translating research works into meaningful and relevant policies to improve health outcomes in the global south. He has worked with international organizations including HealthPartners and Amref Health Africa on a number of community health systems strengthening programs in the local settings.
Abstract:
Statement of the Problem: Village health teams (VHTs) are community health workers trained to strengthen primary health care in the community. They are an essential component of the health system through providing the critical link between the health facilities and their communities. A large proportion of maternal deaths occur in settings in which vital registration is deficient and many sick women do not access services. As a result most of these deaths occur around the time of labor, delivery and immediate postpartum. However, the risk of pregnancy-related complications, maternal and infant disability and death can be reduced by improving access to quality care before, during and after pregnancy. This paper presents how VHTs have improved maternal and newborn health care in Butaleja district.
Methodology: Through the KOICA funded Butaleja Maternal, Neonatal and Child health (BMNCH) project, World Vision focused on the community based approaches to address the delays in seeking appropriate care and inability to access care in a timely manner. This involved training and tooling of VHTs to map, follow up and refer pregnant women and newborns for antenatal care, delivery and postnatal care. This is continued until the child is two years of age. From January, 2015, a total number of 1208 VHTs have taken on the initiative in all 245 villages of Butaleja district.
Findings: A pre and post intervention analysis of health management information system (HMIS) dataset before and after the intervention was conducted. Three parameters of pregnant women attending first ANC in first trimester, 4th ANC and health facility deliveries were considered. For both parameters, there is an observed improvement.
Conclusion: Village health team members have created awareness and demand and hence increased uptake of MNCH services.

Biography:
Richard Muhumuza is a Public Health Specialist with over eight years of practical and professional experience in maternal and child health, nutrition, adolescent health, project management and scientific evaluations. Currently coordinating a maternal newborn and child health project in Uganda, his interests are in working with communities for improved and equitable health service to most vulnerable groups in the population especially women and children.
Abstract:
Introduction & Aim: Geographical inaccessibility, lack of transport and financial burden remain the main constrains to maternal and child health services in Uganda. Despite the progress made in the past decade in reducing maternal mortality ratio from 506 deaths per 100,000 to 336 deaths per 100,000 live births, it is clear, there is still need for consorted effort to address both demand and supply factors in the system for better results. Most interventions have in the past targeted supply side of the health care system leaving an imbalance. In the past two years, World vision under BMNCH Project has been supporting pregnant women in Butaleja district with transport vouchers to promote institutional deliveries. The paper is aimed sharing lessons learned throughout the process a as a demonstration of supporting the demand side of the health system.
Methods: Operation research during project implementation. Both quantitative and qualitative Data was collected during activity implementation cleaned and analyzed for results.
Results: The number of pregnant women delivering from health facilities has increased from approximately 410 per month to 750 per month. Subsequently there has been general improvement in service uptake of antenatal and postnatal care. Motorists continue to transport women to the health facilities without money but in anticipation of a voucher that will be paid off later. The system has also enhanced relations and cooperation between the community members and the health service providers.
Conclusion: Transport voucher system seems to be an effective strategy of increasing institutional deliveries and subsequently uptake of other maternal and child health services.

Biography:
Eun Seok Kim is a Health Specialist and Infectious Diseases Doctor who has joined Butaleja MNCH project in Uganda since 2017. He has experienced as a Clinician and Health Specialist in Malawi, Peru, South Korea and Uganda. He has interest in improving health system in developing countries and in strengthening community based health solutions.
Abstract:
In 2015, Uganda's maternal mortality ratio (MMR) is 368 per 100,000 live births, which declined by 30% for the last 15 years. However it is still higher than global MMR of 216 per 100,000 live births. Butaleja district is one of 111 districts in Uganda whose maternal mortality and under-five mortality are high. We used three delay models on maternal and child health to analyze the causes of maternal and under-five mortality in Butaleja district and planned health programs to address the causes of the problems. These four-year programs have been implemented since 2015. According to problem analysis of maternal and child mortality and morbidity in Butaleja, we categorized the causes of the problems into three parts. Based on the problem analysis, we did objective analysis and set goals, outcomes, outputs and inputs. We conducted a mid-term review (MTR) in July 2017 to evaluate the projects implemented since 2015. By comparing the result from baseline survey and MTR, we have looked at changes in indicators that threaten maternal and child health. We have achieved some of the project's outcomes as we expected in the beginning of the project. For example, the proportion of mothers who attended ANC at or before 16 weeks for the most recent child birth has changed from 29.7% in the baseline survey to 72.5% in MTR, showing 42.8% increase (95% CI: 37.1-48.1%, p-value <0.001) However, some of the outcomes have not been achieved as much as we foreseen. For example, the proportion of mothers who initiated breast feeding within one hour of birth for the most recent child birth has only 0.8% increase between baseline survey and MTR as showing 80.8% and 81.6%, respectively (95% CI: -3.9-5.6%, p-value: 0.735).
Keimyung University, Republic of Korea

Biography:
Ji-Hyun Bae is a professor of Food Science and Nutrition at Keimyung University in Korea. She is an associate editor in Journal of Advanced Nutrition and Human Metabolism, and was a visiting Professor of Pediatrics - Harvard Medical School/Massachusetts General Hospital
Abstract:
Statement of the Problem: To determine and search for the genes that are associated with gastritis and are possible therapeutic targets for precision nutrition.
Methodology & Theoretical Orientation: Participants in this cross-sectional study (n = 3882 + 252) were from a cohort of the Korean Genome Epidemiology Study (KoGES) in 2001. The age, gender, education, smoking and drinking status, exercise, stress, and income level for all participants were determined via questionnaire. Demographic and anthropometric data were collected. Fasting blood samples were collected to determine serum levels of glucose, insulin, total bilirubin, total cholesterol, HDL-cholesterol, and triglycerides. The presence of chronic gastritis was defined as confirmed diagnosis by a physician. Food consumption was determined using a semi-quantitative food frequency questionnaire.
Results: (1) We found eight different single nucleotide polymorphisms (SNPs) that are significantly different between subjects without gastritis and those with gastritis. Of eight SNPs, three [rs17183225 (C/T), rs17780814 (A/C), and rs17780820 (A/G)] are closely located in the intronic region of zinc transporter SLC39A11, commonly known as ZIP11 and show linkage disequilibrium (D´=1.0). (2) We also found that participants with (TCA+TCG) haplotype of ZIP11, at high levels of dietary intake of spicy foods, showed a significantly increasing tendency in odds of being having chronic gastritis when compared with those with CAA haplotype (OR 2.620; 95% CI, 1.207-5.689). (3) Demographics analyses revealed that education, exercise, income, and stress levels are associated with the presence of gastritis (all P < 0.001). After adjusting for confounding factors, BMI, fasting glucose, macronutrient intakes, riboflavin, and coffee drinking are associated with gastritis (all P < 0.05). We also found positive associations between higher meal frequency and lower spicy food preference and gastritis.
Conclusions: Zinc transporter gene ZIP11 is associated with chronic gastritis in the Korean population and may interact with spicy food, which suggests ZIP11 as a therapeutic target for precision nutrition.